Headline:
Uganda loosens anti-coronavirus restrictions as pandemic ebbs - Reuters
Description:
Uganda's President Yoweri Museveni on Wednesday eased anti-coronavirus restrictions, including allowing resumption of education for universities and other post-secondary institutions, citing a decline in infections in the country.
---
Headline:
Fed's Barkin says U.S. labor supply problems may outlast pandemic - Reuters
Description:
U.S. labor shortages may outlast the coronavirus pandemic and limit overall economic growth unless the country comes up with better education, health and childcare policies to boost the number of people willing and able to work, Richmond Federal Reserve Presi…
---
Headline:
COVID-related school absences increase by two-thirds in England - Reuters
Description:
School absences in England related to COVID-19 jumped by two-thirds in the last two weeks of September, according to government data which could raise concerns about further disruption to education despite a pledge to keep schools open.
---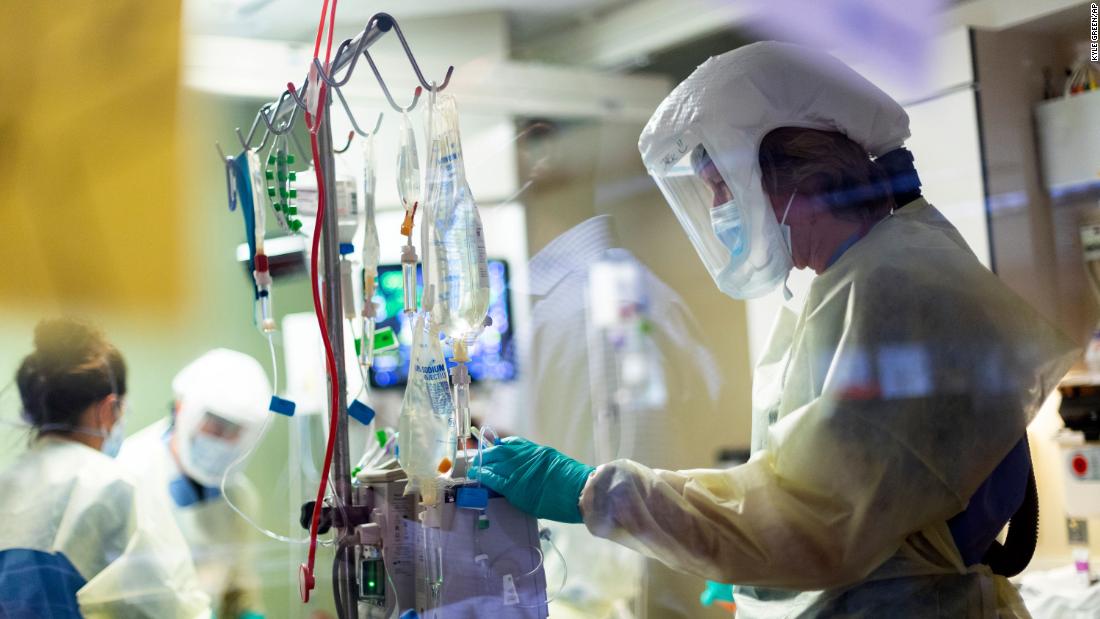 Headline:
Funeral homes in Idaho are running out of room due to the Covid-19 surge, coroner says
Description:
Covid-19 is killing so many people in Idaho that some funeral homes are running out of space to store the bodies as coronavirus deaths continue climbing in the US.
---
Headline:
New Zealand's daily COVID-19 cases fall, some classrooms to reopen - Reuters
Description:
Daily COVID-19 cases in New Zealand fell on Wednesday after a record jump the day before, with most infections still in Auckland as the Delta variant of the coronavirus continues to affect the country's biggest city.
---
Headline:
Japan's Kishida set to take office, form government - Reuters
Description:
Japan's incoming prime minister Fumio Kishida is set to formally take office on Monday, forming a government faced with the immediate task of handling the coronavirus pandemic and softening the economic blows it has brought.
---
Headline:
Coronavirus impact worsens India's educational divide, U.N. agency says - Reuters India
Description:
India's school closures and its children's lack of smartphone and internet facilities amidst the COVID-19 pandemic have worsened an educational divide, the U.N. cultural agency said, flagging risks to young people's futures.
---
Headline:
Philippines to launch pilot plan to resume face-to-face learning - Reuters
Description:
Philippine President Rodrigo Duterte has approved the resumption of face-to-face classes in areas deemed low risk for COVID-19, with up to 120 schools to join a two-month pilot reopening run, his education minister said on Monday.
---
Headline:
Turkish health minister says schools will never close despite high COVID-19 infections - Reuters
Description:
Turkey will "never" close schools again despite a recent rise in COVID-19 infections and the government is mulling various methods to continue in-person education, Health Minister Fahrettin Koca said.
---
Headline:
U.S. CDC's Walensky says COVID-19 death 7-day average remains constant at 1400 per day - Reuters
Description:
U.S. Centers for Disease Control and Prevention (CDC) Director Dr. Rochelle Walensky said on Wednesday that the average number of coronavirus cases and hospitalizations over the last seven days has dropped by 12% and 14% respectively, but cautioned that death…
---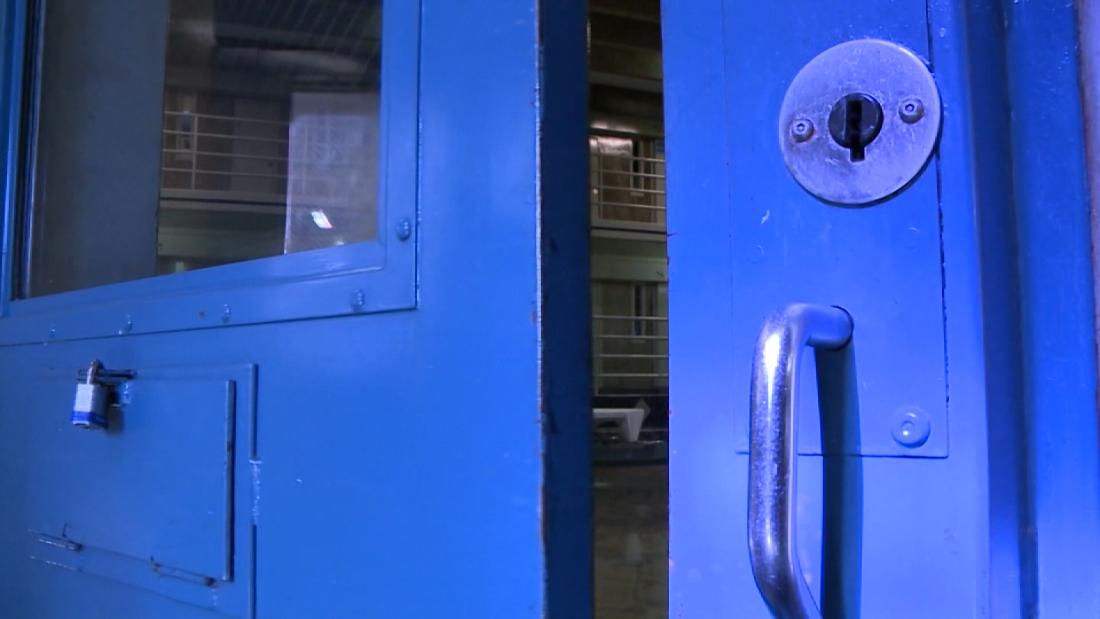 Headline:
Opinion: Alabama's use of Covid relief funds to build prisons must be stopped
Description:
Nearly 60 years after Alabama stood in the national spotlight for its resistance in ending racial segregation in American schools, the state's current governor, Kay Ivey, signed into law earlier this month a string of bills that will use coronavirus relief fu…
---
Headline:
Turkey registers 29338 new COVID cases, highest since April 30 -data - Reuters
Description:
Turkey logged 29,338 new COVID-19 cases on Tuesday, the highest number of daily infections since April 30, health ministry data showed.
---
Headline:
Get up, stand up: Barbados leader invokes Marley to goad U.N. - Reuters
Description:
An impassioned Barbados prime minister on Friday sought to spur meaningful action from the 193-member United Nations on crises from climate and COVID-19 vaccines to poverty and education, invoking singer Bob Marley: "Who will get up and stand up?"
---
Headline:
Former FDA chief Gottlieb expects Delta to be last big pandemic wave in U.S. - Reuters
Description:
The summer spike in cases fueled by the Delta variant of the coronavirus is likely the last big COVID-19 wave in the United States, but the pandemic is far from over globally, former U.S. Food and Drug Administration Commissioner Scott Gottlieb said on Monday.
---
Headline:
Russian region runs out of hospital beds as COVID-19 deaths hit record - Reuters
Description:
A Russian region near Moscow has run out of hospital beds for coronavirus patients, its governor said on Tuesday, as the country's daily COVID-19 death toll hit a record and the Kremlin told citizens to take responsibility and get vaccinated.
---
Headline:
New Zealand extends Auckland lockdown but eases some curbs - Reuters
Description:
New Zealand's Prime Minister Jacinda Ardern extended the level 3 lockdown in its biggest city Auckland on Monday, but said some restrictions will ease.
---
Headline:
'A four-alarm fire': Tight Virginia governor's race holds warning signs for Democrats - Reuters
Description:
Almost a year after President Joe Biden trounced Donald Trump in Virginia, the state's unexpectedly tight race for governor has alarmed Democrats and left Republicans hopeful they can win back <a href="https://www.reuters.com/world/us/culture-war-education-ra…
---
Headline:
Asian shares stumble while the dollar holds firm - Reuters
Description:
Asian shares lost ground on Wednesday, and were set for their worst quarter since the coronavirus pandemic hit, as worries about economic growth in China combined with fears of a global slowdown and a strong dollar to push equities markets lower.
---
Headline:
Egypt allows immediate COVID-19 vaccination amid fourth wave - Reuters
Description:
Egypt is now providing immediate COVID-19 vaccinations at youth centres across the country without prior online registration, a step aimed at encouraging vaccinations and relieving pressure on hospitals and health units amid a fourth wave of infections.
---
Headline:
Tepid jobs report obscures promising U.S. trends - Reuters
Description:
Americans are getting back to work after the coronavirus recession, even if it isn't happening as quickly as it might. <a href="https://www.bls.gov/news.release/pdf/empsit.pdf" target="_blank">Payrolls grew</a> by 194,000 in September, well below the 500,000 …
---