Headline:
'Riders Republic' is an extreme sports MMO from the studio behind 'Steep'
Description:
Ubisoft is working on a new sports action game called Riders Republic. Set in the heartland of the US, the upcoming multiplayer title allows up to 50 players to race one another on bike, skis, snowboard and wingsuit across an open world that takes inspiration…
---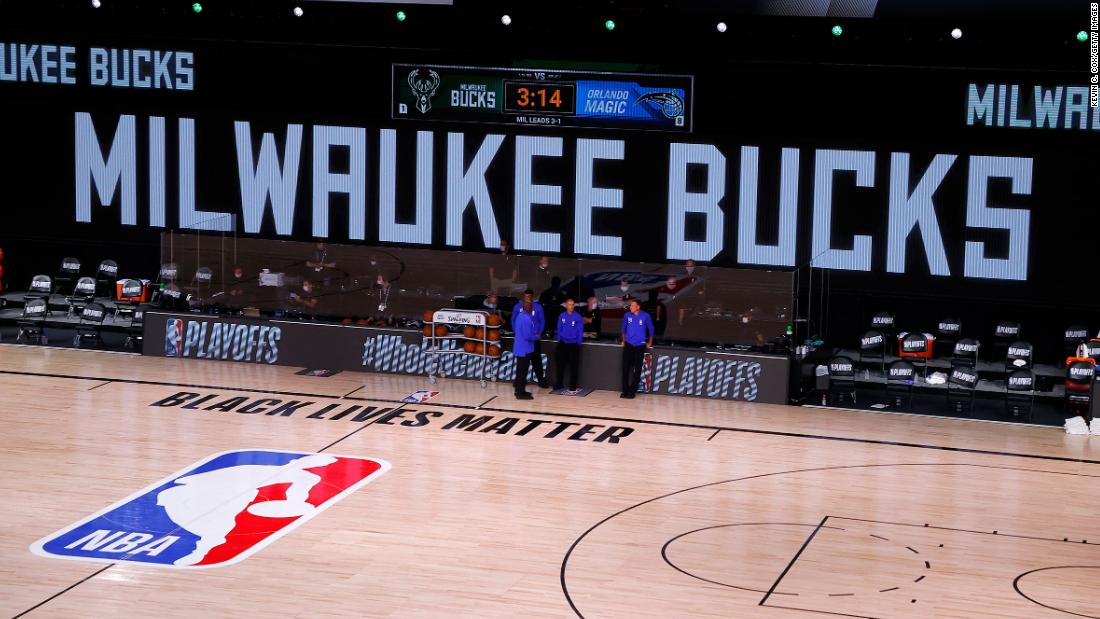 Headline:
Opinion: How the sports boycott made America stop short for a moment
Description:
The sports boycott led by the NBA and WNBA, unfolding as the RNC took place, shows America's divergent responses to fear, says Roxanne Jones. These actions by elite athletes mark a profound change since the 'I don't do politics' days of sports in the 1990s, s…
---
Headline:
Hear E-Prix Champion di Grassi on the future of electric motor sports (including scooters)
Description:
Lucas di Grassi is returning to TechCrunch's stage, and we're going to talk racing electric vehicles. Again. Because electric is the future of motoring including motorsports. There's a lot to talk about with di Grassi. He's an outspoken proponent of electric …
---
Headline:
Hear from the CEO Porsche Cars North America on electrifying the sports car
Description:
Few electric cars made a bigger splash than the new Porsche Taycan. As President and CEO of Porsche Cars North America Klaus Zellmer has the tall order of bringing the electric sedan to America and selling it against Tesla on Tesla's home turf. He also overse…
---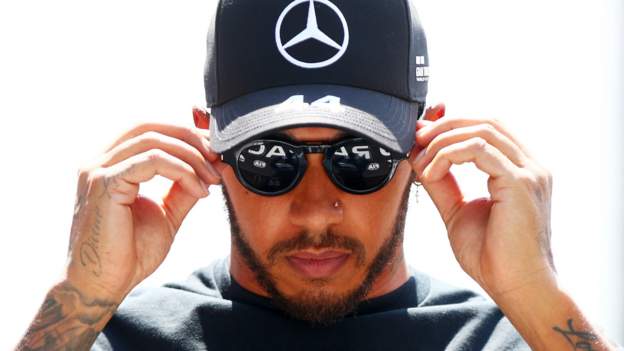 Headline:
Belgian GP: Lewis Hamilton rules out race boycott
Description:
World champion Lewis Hamilton backs US sports stars boycotting events to fight racism but does not believe missing the Belgium GP would have an effect.
---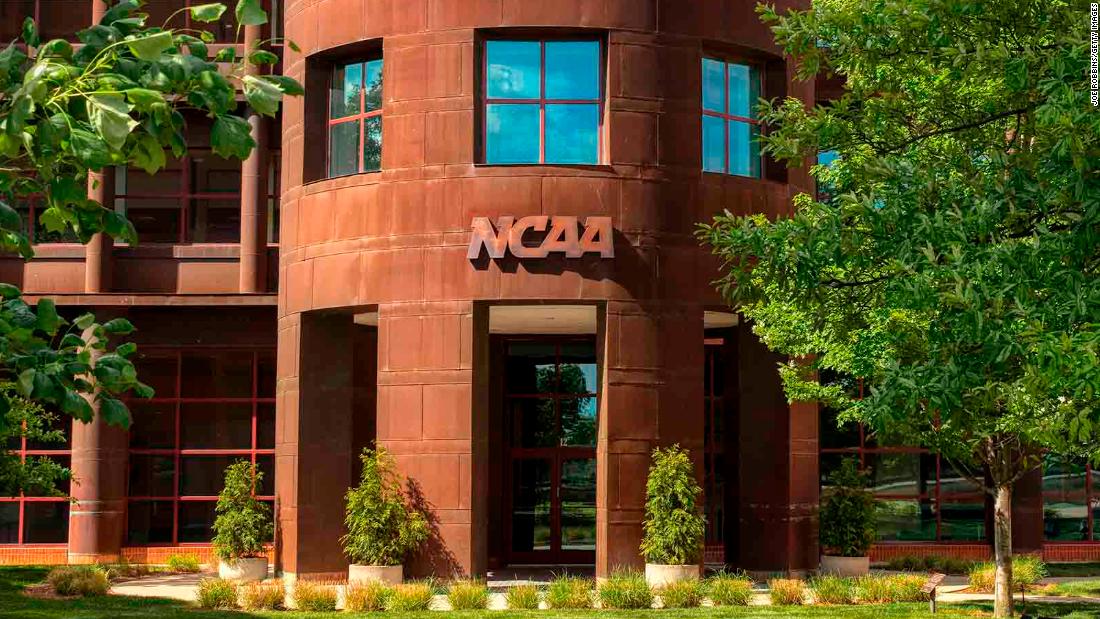 Headline:
White student-athletes profiting from labor of their poor Black peers, study says
Description:
A new study of the economics of college sports found that affluent White students are profiting off the labor of poor Black students.
---
Headline:
LA-based The Skills is launching a MasterClass for athletes featuring Michael Phelps, Maria Sharapova and more
Description:
A new Los Angeles startup is betting that enough consumers are interested in paying between $69 and $149 per year to receive lessons in life and sports from celebrity athletes like Maria Sharapova and Shaun White to make a billion-dollar business. That's the …
---
Headline:
FaZe Clan's Lee Trink, Troy Carter and Nick "Nickmercs" Kolcheff are coming to Disrupt 2020
Description:
Esports, an already booming industry, have taken on an even greater significance in the wake of the coronavirus pandemic. With traditional sports stalled or… er, different, esports and gaming in general have given folks a fresh way to enjoy competition. Perha…
---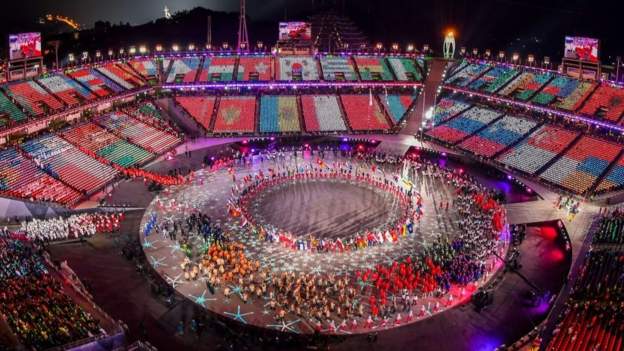 Headline:
Ukad considers changing policy on naming athletes charged with doping breaches
Description:
Athletes in all sports could be named at the point they are charged with breaking anti-doping rules, under a new proposal.
---
Headline:
Sports File: 2020 Tour de France - Reuters
Description:
The 2020 Tour de France is finally underway and Adam Yates of Britain currently holds the lead. Here's what else you need to know.
---
Headline:
Sports File: The US Open - Reuters
Description:
The U.S. Open, one of tennis' four Grand Slams, usually brings thousands of excited spectators out to Flushing Meadows, New York, to catch the action. Unfortunately this year there will be no fans on site and there will be strict social distancing and mask-we…
---
Headline:
Oh god, Hulu deepfaked Damian Lillard into its own TV commercial
Description:
If you watch basketball, Damian Lillard of the Portland Trail Blazers has been everywhere on your TV during the last few weeks — just not in the Hulu commercial that he "stars in." Protocol spoke to Hulu about the production of its new "Hulu Has Live Sports A…
---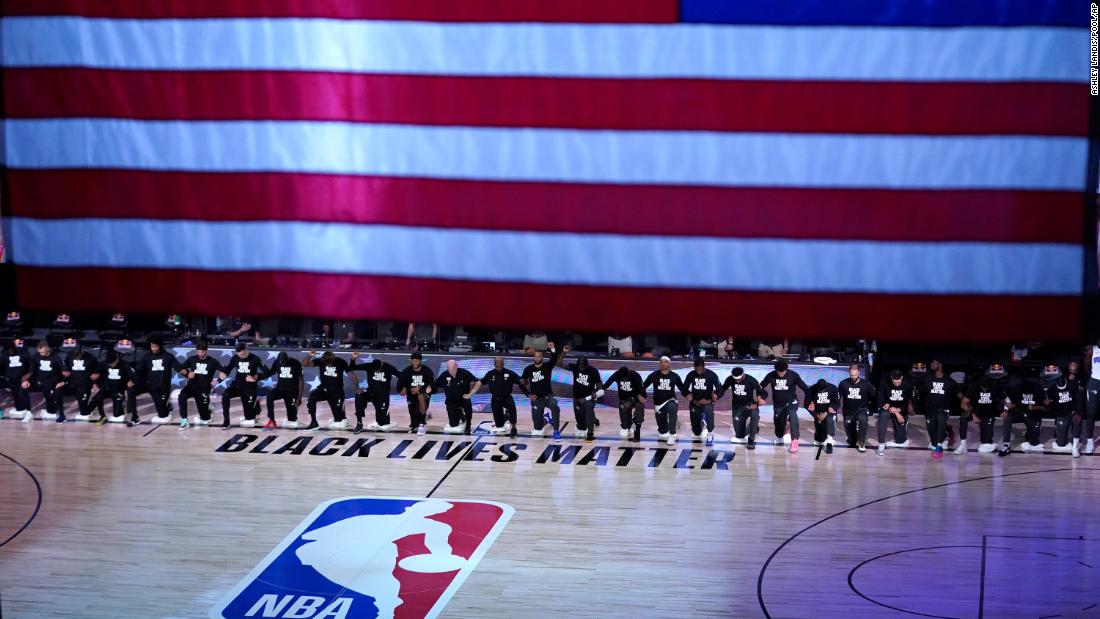 Headline:
Sports world throws support behind the protest movement calling for change
Description:
Since the death of George Floyd, an unarmed Black man who was killed in police custody in May, many athletes and sports leagues have been throwing their support behind the protest movement calling for change.
---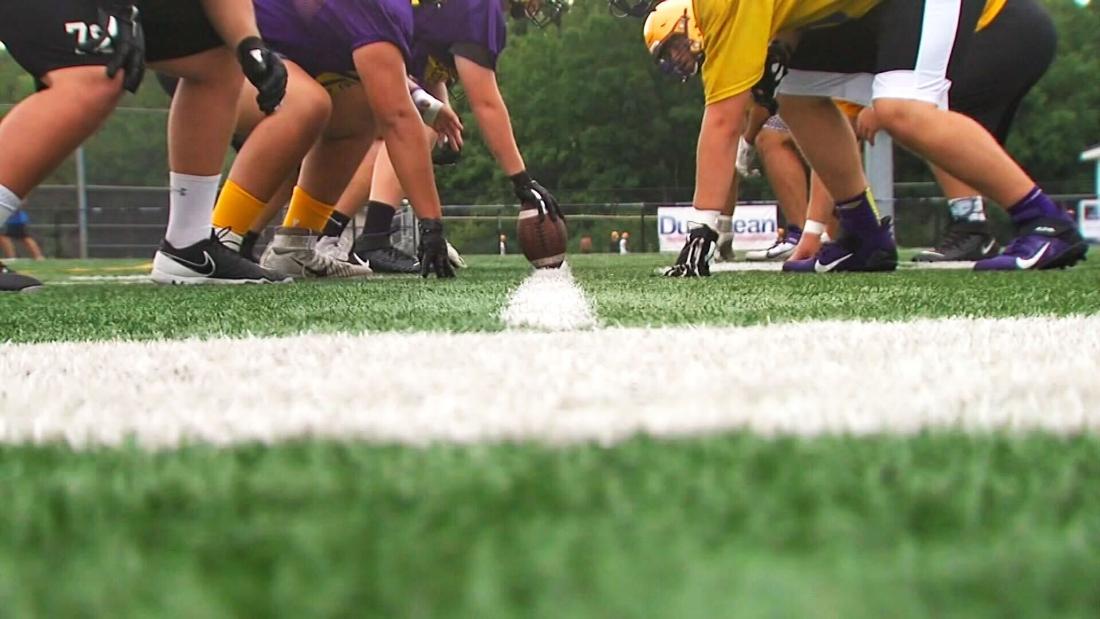 Headline:
Student-athletes face an uncertain future as Covid-19 disrupts college sports
Description:
As colleges and high schools across the US struggle with reopening, many sports programs have been hit with budget cuts and canceled seasons, leaving student athletes in tough positions.
---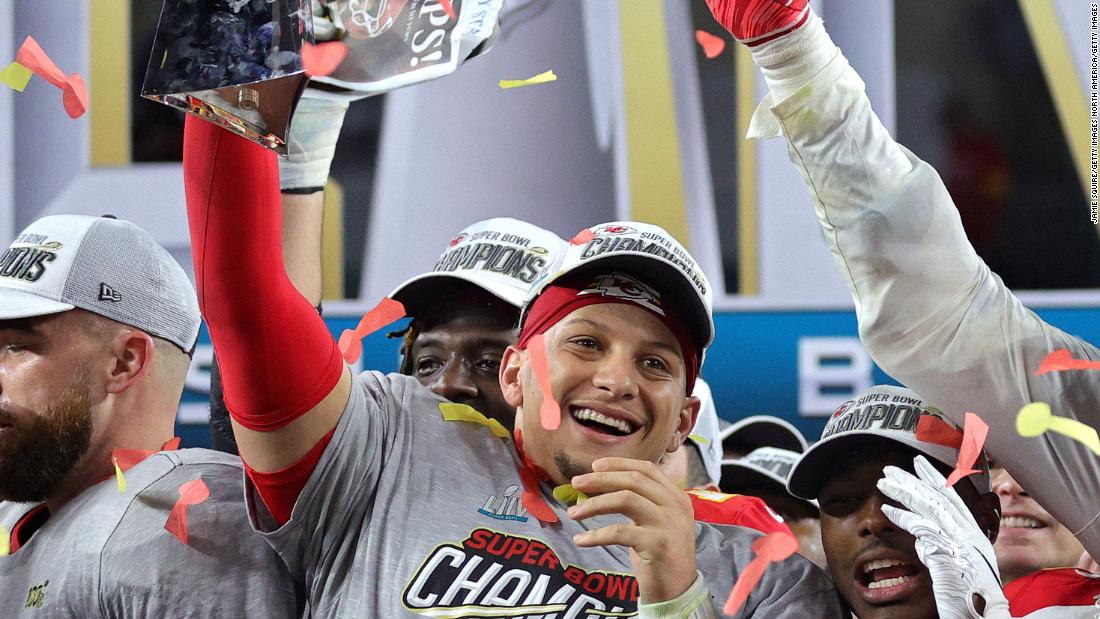 Headline:
As Chiefs and Texans clash, the NFL embarks on a changed path
Description:
In a usual NFL offseason, the news of Patrick Mahomes signing the wealthiest contract in sports history would be one of the biggest -- maybe the biggest -- stories for the league of the summer.
---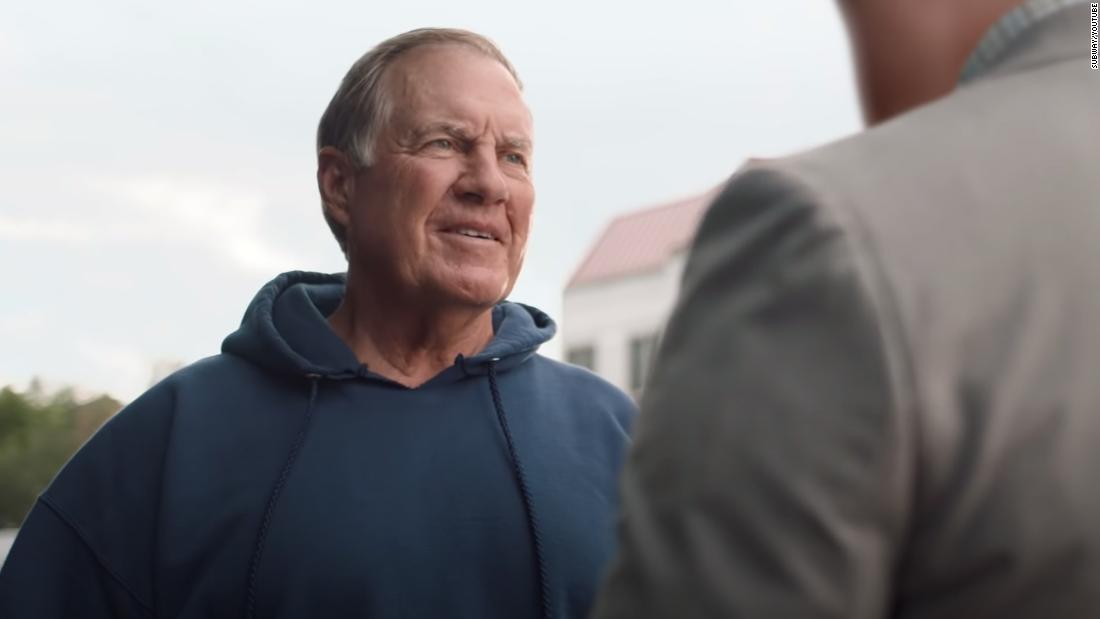 Headline:
Check out Coach Bill Belichick's new commercial
Description:
New England Patriots head coach Bill Belichick stars in Subway's first NFL commercial. The sandwich chain made a donation to Belichick's youth sports foundation as part of the partnership.
---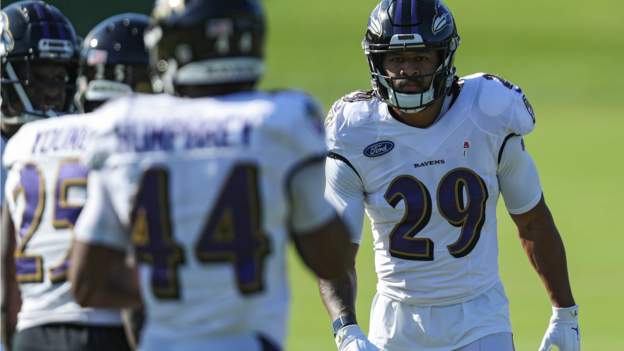 Headline:
'This is bigger than sports' - Baltimore Ravens promise to drive change
Description:
NFL side Baltimore Ravens says America must tackle racism "head-on" and has promised to use the franchise's platform to "drive change now".
---
Headline:
Tokyo 2020 director leaves ahead of rearranged Games - Reuters
Description:
Tokyo 2020 Sports Director Koji Murofushi has left to join the Japan Sports Agency, the organising committee said on Friday, a departure that comes just 10 months before the start of the rearranged Games.
---
Headline:
Owner of New York Sports Clubs files for bankruptcy - Reuters
Description:
Town Sports International Inc <CLUB.O>, the owner of New York Sports Clubs, filed for Chapter 11 bankruptcy on Monday after the coronavirus pandemic forced its gyms to close and caused revenue to dry up.
---
Headline:
FOX Sports takes Brennaman off NFL broadcasts - Reuters
Description:
Thom Brennaman will no longer broadcast NFL games on FOX Sports after he used a homophobic slur on the air while calling a baseball game, the network announced Thursday.
---